Our clients
eMerite PROWEB – Web Analytics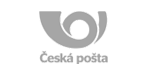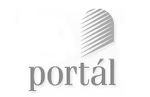 Czech Railways
implementation of web analytics tool Webtrekk
setting "tailor-made" reports, consultations
on-line ticket sales monitoring (conversions, sales, customer behavior)
evaluation of the advertising campaigns effectiveness – attribution models, customer way through various marketing channels, campaign ROI
identification of the e-shop weaknesses (visitors way to conversion)
connection to CR internal systems and databases
Komerční banka
implementation of web analytics tool Webtrekk for 15 websites
regular consultation analysis of visitor behavior
evaluation of the on-line forms effectiveness
cooperation with media agencies managing KB Internet campaigns
Czech Airlines
implementation of web analytics tool Adobe SiteCatalyst
monitoring the effectiveness of on-line ticket sales (conversions, sales, customer behavior), identification of e-shop weaknesses, consultation
evaluation of the advertising campaigns effectiveness
connection to CA internal systems and databases
Czech Trade Promotion Agency / CzechTrade
implementation of web analytics tool Webtrekk for 2 websites
periodic consultation analysis of visitor behavior
analysis of the availability of the site from search engines (SEO), identification of weaknesses
analysis of the web accessibility and usability
he Statutory City České Budějovice
implementation of web analytics tool Webtrekk for 5 websites
regular consultation analysis of visitor behavior
consultation of web accessibility and usability
Publishing house Portál.cz
implementation of web analytics tool Webtrekk
monitoring the effectiveness of on-line book sales (conversions, sales, customer behavior)
Czech Post Office (Česká pošta)
implementation of freeware tool Google Analytics
regular evaluation of the web effectiveness
Other clients
Czech Radio, E.ON, Emco, Home Credit, Czech president's office, Kralovehradecky region, Spa Mariánské lázně, Prague 6, city of Vsetín, city of Žďár nad Sázavou, Ministry of Transportation, Ministry of Culture, Ministry of Industry and Trade, Ministry of the Environment, OREA Hotels, Roads and Motorway Directorate, Stavební spořitelna České spořitelny, Středočeský region, Government of the Czech Republic, etc.
eMerite SOCIO – Social Media Monitoring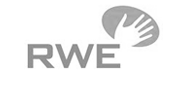 Vodafone
continuous monitoring with weekly and monthly evaluation of internet forum monitoring about Vodafone and competitors
ad hoc analyses, such as discussions about virtual mobile operators
identification and cooperation with influencers
Komerční banka
continuous monitoring with ad hoc urgent reports
complex monthly analysis of discussions about KB and competitive banks
analysis of the impact of the case related to the refund of banking fees for credit accounts
ad hoc analysis of current topics (data for crisis communication)
interconnection with web analytics data, context evaluation
Danone
continuous monitoring – detection of conflict themes for crisis communication
complex monthly analysis of discussions
Mediana d.o.o. (Slovenia)
complex analyses of Internet discussions about tires in the Czech Republic, Slovakia, Slovenia, Croatia and Romania
evaluation of differences in the perception of brands and buying behavior across different countries
UNIQA insurance
periodic complex analysis of the impact and content of internet discussions
L'Oréal, Nutricia (CZ/SK)
identification of Opinion Leaders in on-line discussions in order to gain Brand Ambassadors
Other clients
Ahold, AAA AUTO (in CZ, SK and RU), Mountfield, Provident Financial (in CZ and SK), Tesco Stores (in CZ and SK), RWE, Allianz insurance company, Auto ESA, Charles University in Prague – Faculty of Social Sciences, Generali insurance company, HBO, Jan Becher – Karlovarská Becherovka, Intel, Japan Tobacco International, Johnson & Johnson, Kooperativa, Ministry of Internal Affairs, Ministry of Agriculture, Škoda Auto, Vitana, Walmark, etc.