Web analytics
We evaluate the effectiveness of web presentations, on-line applications, e-shops etc. – whether visitors get lost  in the navigation menu, which obstacles prevent them from passing through to the target site (actions), how beneficial are advertising campaigns (what were the costs of one visitor converting into a customer, of gaining one loyal customer etc.).
Our consulting analysis serve as a basis of further site development , redesign or creation of microsites for specific products, target groups, opportunities and so.
How do we measure
We work only with raw, non-aggregated data in advanced analytical tools: Webtrekk, Adobe SiteCatalyst (Omniture), and others which provide essential information, which are unavailable in free Google Analytics software and so.
Competitive advantages
Among others the analytical software Webtrekk updates gathered data every hour, in the multi-level reports you can simultaneously track target pages (actions) of visitors coming from various search engines with various keyword phrases (with the precision of 10 minutes, not just for hours). These visits can be segmented at will for example by the landing page or by the company where they came from. We can capture unlimited number of parameters from forms filled by visitors. We are able to evaluate advertising campaigns in detail including television, effectiveness of internal banners. During the A / B testing it is possible to automatically launch the more successful tested version of the web. Webtrekk users are also able to create their own metrics by deriving it from existing metrics etc.
However, the measured data get the major value after being checked by eMerite analysts, who can intelligibly interpret the causes and impacts of observed phenomena. They find hidden connections and based on them they recommend the client, how he should adjust the web content and structure to identified preferences of customers/visitors in order to constantly increase its commercial benefit. Our analytical and consulting conclusions are based solely on objective data – we do not work with subjective impressions.
Download
Consulting analysis of website visitor behavior for Prague 6 (pdf, 3 MB)
References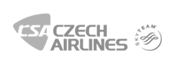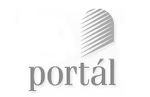 Czech Airlines, Czech Railways, Komerční banka, Publishing house Portál.cz, The Statutory City České Budějovice and more, see our references.